simple armature...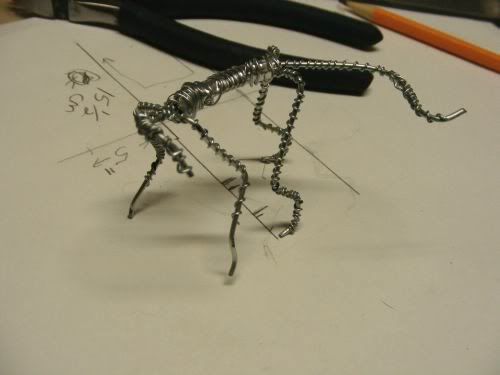 skull and body core in apoxie sculpt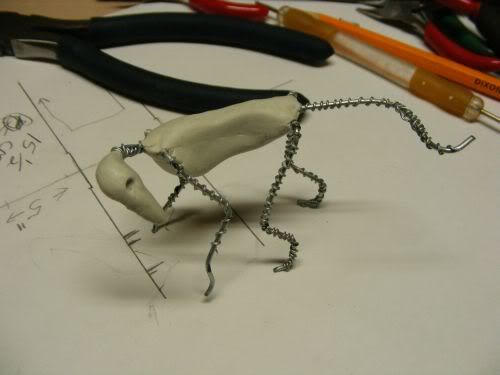 It is tiny so did not need an augmented armature but I decided to attach it to a stand so the brass tubing only goes up to the bottom joint in 3 legs.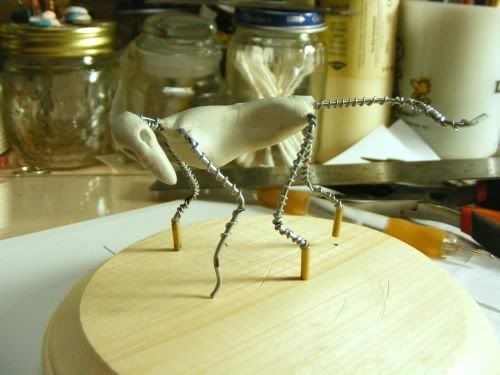 I have since attached 3 brass rods into the stand that the tubes in his legs will fit over.
Beginning to add polymer clay...


Visit ColtPixy.artfire.com